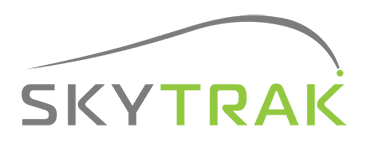 SkyTrak is a popular launch monitor that is affordably priced. Its benefits include the ability to measure all the values of a flying ball, providing a full game experience, including putting, with enough accuracy for casual play and fun. All types of golf games can be played on it, including minigolf and fun games.


The Uneekor QED and Eye XO devices are designed for ceiling installation, making them suitable for both home and commercial use. Ceiling mounting is suitable for a fixed installation, which spares the user the hassle of positioning and setting up the device prior to play. Uneekor devices have high measurement accuracy.

Xi, Xi+, Xi Tour, X2, X2 Elite, Range, X3, mevo+
The measuring devices from FlightScope use a radar system to measure the flight of the ball. This provides an advantage, especially when used on real driving ranges, as real flight is measured over a wide range. The result is a realistic representation of the flight of the ball. At the same time, the device is positioned behind the player.

Foresight Sports' devices excel in high accuracy and fidelity of measured data. The GC2, GC3 and GC Quad models are also equipped with a display, so they can be used without an additional device to show basic stroke data. The ball is placed in a marked area, there is no need to hit from a single place.                     

Sweetspot Golf systems are based on three high-speed cameras placed directly in the playing area. The flight of the ball is measured throughout the playing area, which increases the accuracy of the measurement.

GDS-Plus is the latest generation of Golfjoy's measurement system based on high-speed cameras. It can be connected either to a computer with Creative Golf measuring or golf software, or to a portable device (mobile, tablet) to display the stroke parameters outdoors. The device also offers some club head data to improve your game.

Garmin Approach® R10 is a small portable device that can be used outdoors with a suitable app, but it also works with Creative Golf programs and it is possible to create your own home simulator, but without putting. The device is placed behind the tee and for Creative Golf SW connection, it is necessary to use the freely available "Creative Golf Garmin Connecter" app.