Play on your favourite course from the comfort of your home
Creative Golf is a game software for indoor golf simulators.
It lets you play on real golf courses and choose from various training modes and games just for fun.
Creative Golf is a standalone program that can be expanded with the Course Library and the Golfisimo entertainment package.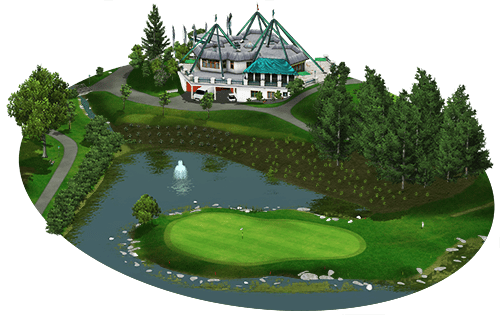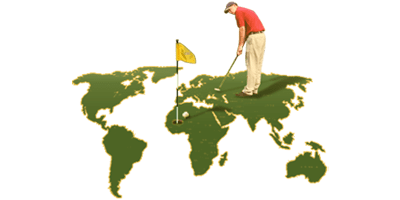 Golf Courses
The golf courses are created based on photos taken directly on the courses and feature real terrain and accurately placed trees and hazards.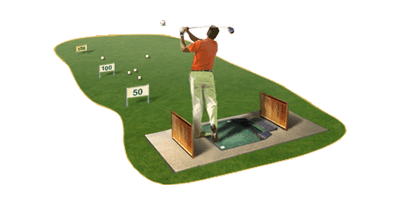 Driving Range
Practice and competition on driving ranges. Stroke statistics, distance measurements, dispersion.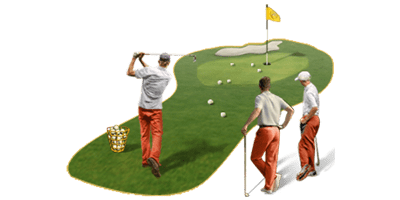 Team Training
Designed for multi-player practice with individual statistics and dispersion measurement.
Club Fitting
Test different golf clubs based on the results of several strokes by distance, backspin or dispersion.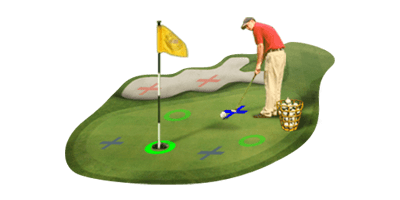 Chip and Putt
Practice from different places and tee boxes for hitting the ball, with a choice of hole position on the green.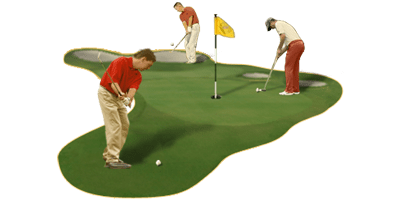 Practice on Course
Practice on a course with your chosen tee box to hit the green on any hole on the selected course.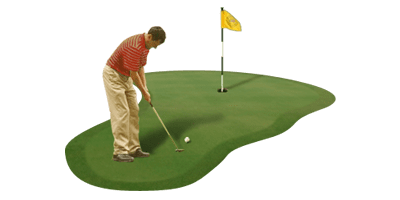 Putting
On selected courses, you can practice putting directly on the greens of individual courses.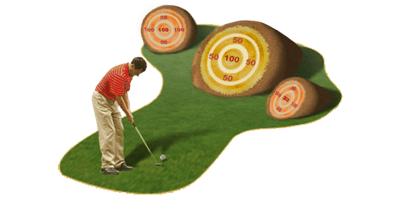 Target Golf
Hit targets at different distances with a score to help you practice accuracy.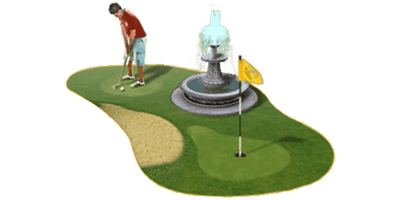 Easy Golf
Short hole golf courses, pitch and putt courses, par 3 courses, and courses for children and youth.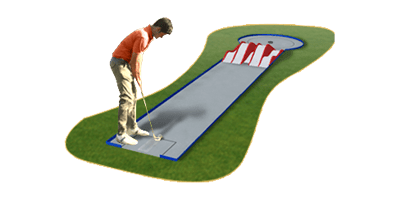 Mini Golf
and Adventure Golf offer a fun form of putter practice as well as the opportunity to enjoy the game with the whole family.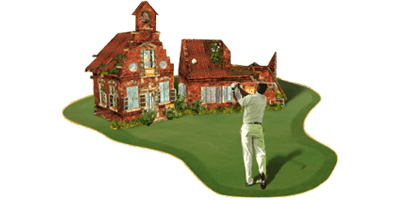 Demolition Golf
Break windows on old buildings. Collect as many points as possible with a limited number of strokes.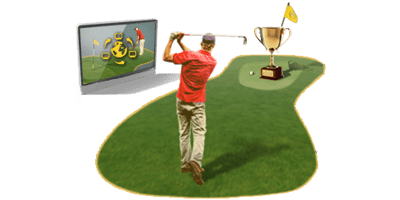 Tournaments
Play tournaments locally with friends or online tournaments with players from around the world.
The basic Creative Golf package includes 15 real golf courses from around the world, fun games like mini golf, target golf, demolition golf, driving ranges and pitch & putt training courses, as well as a course for children.
The Course Library add-on gives you more than 140 additional real courses. Add the Golfisimo game to the package of fun courses for new types of games and new courses.