Game for the whole family

Golfisimo offers several fun games for kids and non-golfers, as well as games to improving chipping and stroke accuracy, and games with a timer running, which even more skilled golfers will enjoy.
Golfisimo can be used on its own or installed onto an existing installation of Creative Golf. When Golfisimo is added to the existing package, the games are integrated into one common user environment.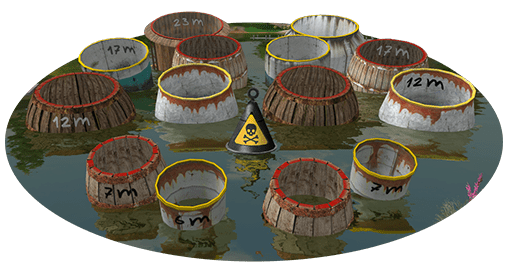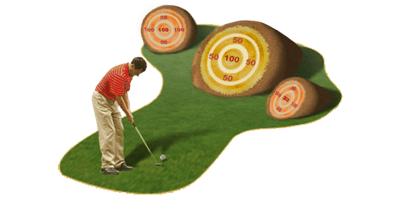 Target Golf
Hit targets at different distances with a score to help you practice accuracy.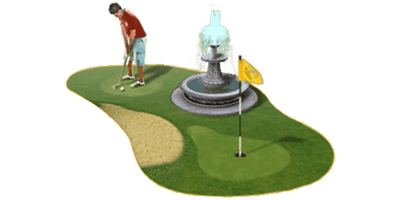 Easy Golf
Short hole golf courses, pitch and putt courses, par 3 courses, and courses for children and youth.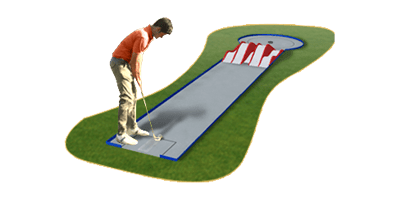 Mini Golf
and Adventure Golf offer a fun form of putter practice as well as the opportunity to enjoy the game with the whole family.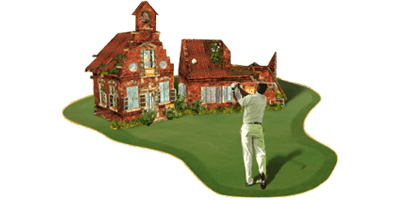 Demolition Golf
Break windows on old buildings. Collect as many points as possible with a limited number of strokes.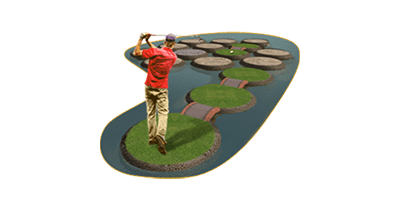 Bridges
Connect islands with bridges and cut off your opponent's path. The winner is the first to connect 3 sides.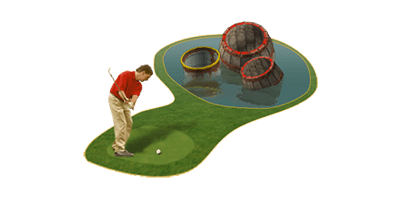 Barrels
Hit barrels of your colour. When you miss, it is your opponent's turn. Be the first to sink the barrels and victory is yours.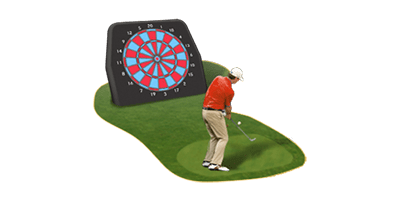 Darts
Golf version of the classic darts game, with various game modes such as 301, 501 or high score.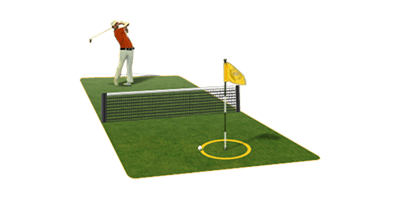 Grand Slam
Golf version of tennis. Create targets with your most accurate hits and your opponent must then hit these targets.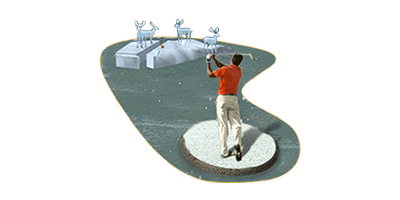 Shooting Range
Hit moving objects while the clock counts down. Collect as many points as you can before time runs out.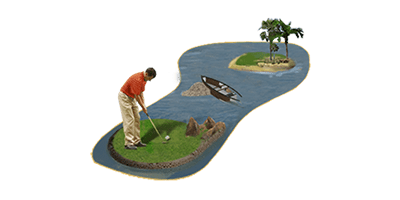 Castaway
Escape from a deserted island to the mainland in as few strokes as possible. Watch out for sharks!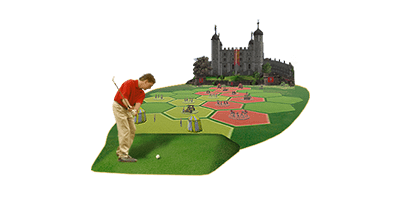 Battlefield
A game inspired by the Wars of the Roses in England. Defeat the opponent's army and conquer their castle! Being accurate pays off.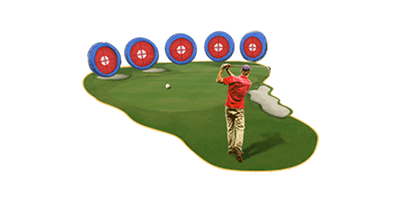 Biathlon
Approach the goal and hit as many targets as possible! Time is running out! Will you cross the finish line in time?
Golfisimo contains fun courses also available in Creative Golf, courses that expand game types such as Mini Golf, Demolition Golf, Easy Golf and Target Golf, and other game types developed for Golfisimo. Barrels, Darts, Grand Slam, and Biathlon use the familiar rules of other sports adapted for golf, and Bridges, Shooting Range, Castaway, and Battlefield offer something completely new for your entertainment.