Golf Blue Green Pléneuf-Val-André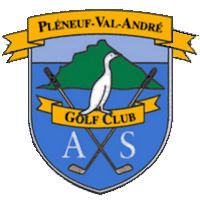 Included in:
Creative Golf

Website:
www.bluegreen.fr/pleneuf/
This golf course lies on the coast of Brittany, northwest of Rennes. A very nice course set in a beautiful area. It is also nice to play; some uphill and downhill holes are particularly interesting. (e.g. holes 10 and 11) This course belongs to the "Blue Green" group. Nice and interesting to play!