Hammock Bay Golf & Country Club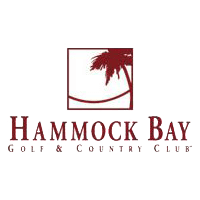 Included in:
Creative Golf

Website:
www.rookeryatmarcogolf.com/hammock-bay-golf-club
The Hammock Bay Course can be found on the west coast of Florida about 20 km south of Naples right next to the Marco Island Executive Airport. Hammock Bay - owned by the Marco Island Marriott Hotel - is a typically beautiful Florida golf course with undulating, mostly wide fairways, large sand bunkers and water almost everywhere. Nice, but not very easy to play. Recommendable!