Killarney Golf & Fishing Club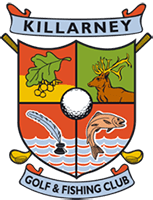 Included in:
Course Library

Website:
www.killarneygolfclub.ie
The Killarney Golf Course is located on the north shore of Lough Leane in the southwest of Ireland. The Killen Course lies in a very nice area. There is plenty of water, although rarely dangerous. The fairways are mostly curved. Sometimes, the terrain gently rises or falls. There are some sand bunkers around the greens. The course seems to be relatively easy, but not everything is as it seems. Mahony's Point is a spacious, beautiful and mostly flat course. There are many beautiful sand bunkers, some raised greens and always some water, although mostly not really dangerous. The last two holes lead along the Lough Leane shore. Very nice and not too difficult to play.