Kingsville Golf & Country Club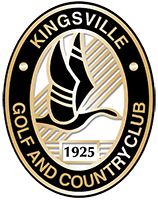 Included in:
Creative Golf

Website:
www.kingsvillegolf.com
The Kingsville Golf Club is located southwest of Toronto on Lake Erie and is very close to Detroit, USA. It has three combinable 9-hole courses (Red, White and Gold), located in a beautiful park. The fairways are mostly tree-lined and sometimes narrow. Many fairways offer no highlights, but you can find some thoroughly interesting holes here, as well. The course does not offer any big surprises or challenges, and is a good standard both visually, as well as in the level of difficulty.