The Heritage Golf & Spa Resort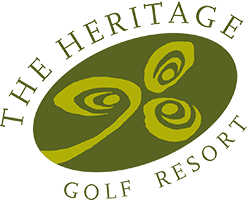 Included in:
Course Library

Website:
www.heritageresort.ie
The Heritage Resort is located approximately 40 km south-west of Dublin. Not taking any links courses into consideration, the Heritage course is arguably one of the most beautiful golf courses in Ireland. It is more of a parkland course, as it is flat and spacious. On the entire course, you are accompanied by water (in form of streams and ponds) on one side, and by big fortified sand bunkers, which protect relatively large and only slightly undulating greens, on the other. Wonderful and great for practicing tactics, and not too difficult to play!