The Rookery at Marco Course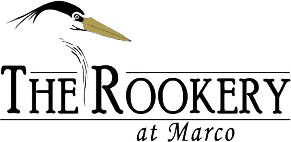 Included in:
Creative Golf

Website:
www.rookeryatmarcogolf.com/rookery-at-marco
The Rookery Course lies on the west coast of Florida, northeast of Marco Island. The Rookery is characterized by large greens, wide fairways and an occasional bunker. Presence of water – lateral, as well as frontal - is also typical. The Rookery course begins with a few short par-4 and par-3 holes. The challenge begins on the long Hole 5 (HCP 1), and it continues on the Hole 9, par-5, with the lake on the left. Hole 18 is the Rookery's signature hole. It is 400 meters long and good players can reach the green over the water, or an additional shot is necessary. It never gets boring here. Very nice to play.