Thracian Cliffs Golf & Beach Resort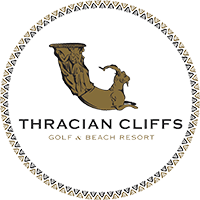 Included in:
Course Library

Website:
www.thraciancliffs.com
This resort is located approx. 50 km north of Varna, directly on the steep coast of the Black Sea. Probably one of the most beautiful golf courses in the world provides a wonderful scenery of green fairways, the cliffs and the sea. The first 8 holes are played along the coast. On hole 7, you tee off back to the mainland from a small island. For that, you need a really long shot. Belongs to the top 100 golf courses worldwide. Highly recommended.