What improvements does the new Creative Golf 3D update in version 2.5 bring?
Note: Update retains all yours courses, individual program settings, saved games. Install the update only if your version is 2.3 or lower (lower number). You can find the version number of your program in the main menu in the lower left corner of the screen.
Update CG3D 2.5 – Improvements in comparison with 2.3
Cloud services – saving unfinished game onto server
CG3D 2.5 allows you to save unfinished games not only to your computer, but also to a cloud server. This allows you to continue playing on any computer or simulator, anywhere. To use this feature, you need to set up an account.
Account set up
Creating an account lets you sign in easily without the need to type in your name, HCP and other data on any device with CG3D. At the same time, you gain access to cloud services and tournaments.
Cloud tournaments
Players signed in with their account can join tournaments listed on the tournament server. Tournaments are created worldwide by Datacrea and authorized "Golf House" operators. Thus, they can compare their skills with players across the world. Not only standard golf games are available, but also various special games aimed at players' skills, and entertainment, such as Target Golf, Minigolf, Demolition Golf and, of course, Nearest to Pins and Longest Drive.
In order to play, you need a player account, internet access, and the course (installed) for which the tournament is created.
Better options for saving an unfinished game
Saving an unfinished game is available for all game types, including practice and entertaining games. Thanks to new cloud feature, you can continue playing anytime and anywhere. The player decides whether to save the game to the computer or the cloud.
New Driving Range options
You can play individually (Driving Range option), or practice and compare yourselves in groups (Team Training option), or use the Club Fitting option to compare different clubs, which is useful especially when buying a new club.
All options are equipped with the Shots Dispersion display option in graphic as well as numerical form
Player and club comparison available according to best and average values
Club fitting practice also offers recommendation on the most fitting club according to various criteria, including shot dispersion
Team training offers comparison of players according to shot dispersion, best and average shot values
Improved trajectory display management (number, color, …)
Saving unfinished driving range practice not only to local computer, but also to the cloud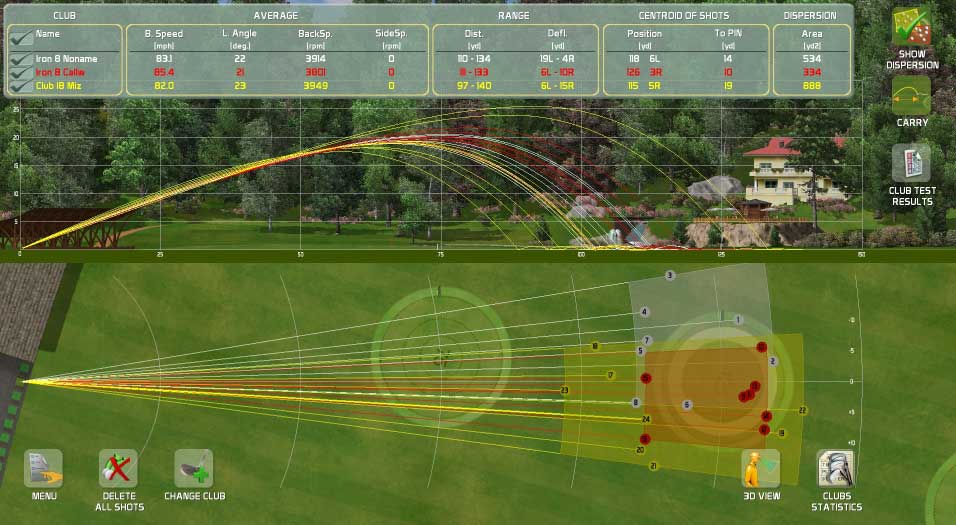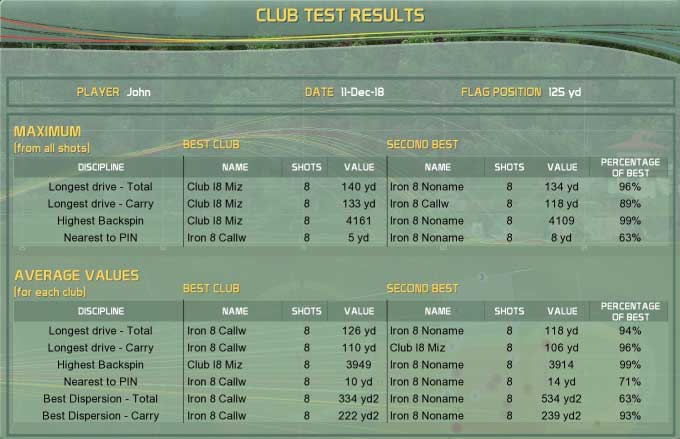 Graphic displaying of shot values
New Graphic Postshot feature provides an overview of all your shot's parameters available from your measuring device (Launch Monitor). It is very helpful when practicing or improving your swing, as well as playing on the course.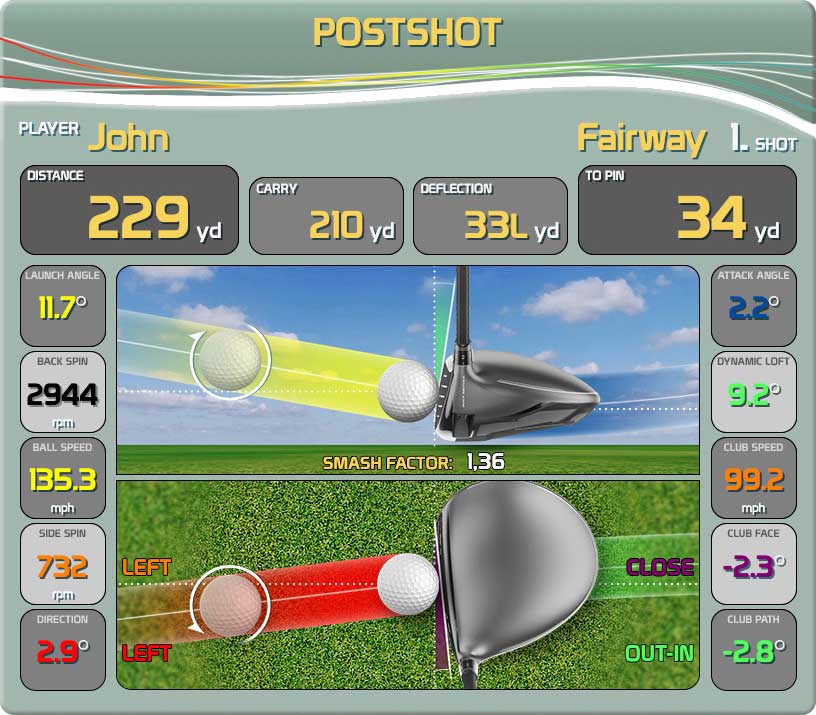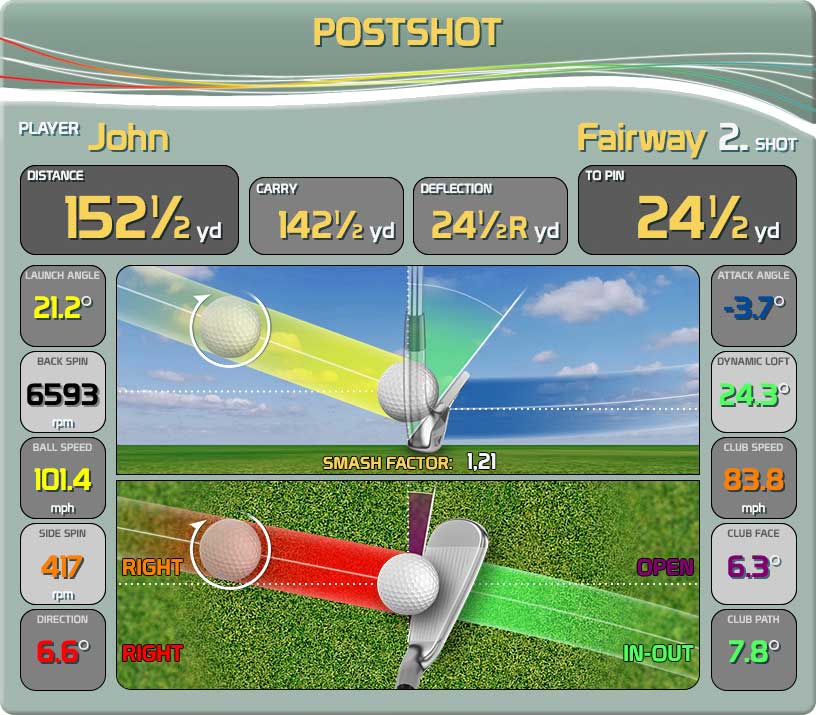 Technical and internal program improvements
Improved player management while keeping previous options of player selection. Players sign in with their account, but the Guest option for a local device is still available
Better reconnection management between measuring device (Launch Monitor) and computer
Better recovery and continuing a game or practice after loss of connection
Availability of new program packages and improvements
Installation of 2.5 enables access to other program packages and planned new services
Setting up tournaments for your friends, your club, or world wide
Access to new games and competitions with the Golfisimo package
Cloud services including your personal account for own statistics in games and practices
New tools are being developed for better and more real life like game experience